there is an ebay auction at:-
http://cgi.ebay.com/Gordon-Lightfoot...QQcmdZViewItem
for a handbill/poster regarding this concert which a few of you might have heard
per Wayne's site
E-TOWN RADIO SHOW - Boulder, CO - July 19, 1998
Lightfoot and band performed Don Quixote and Drifters followed by an interview segment, after which In My Fashion; If You Could Read My Mind; A Painter Passing Through and Uncle Toad Said were done, much to the audience's delight.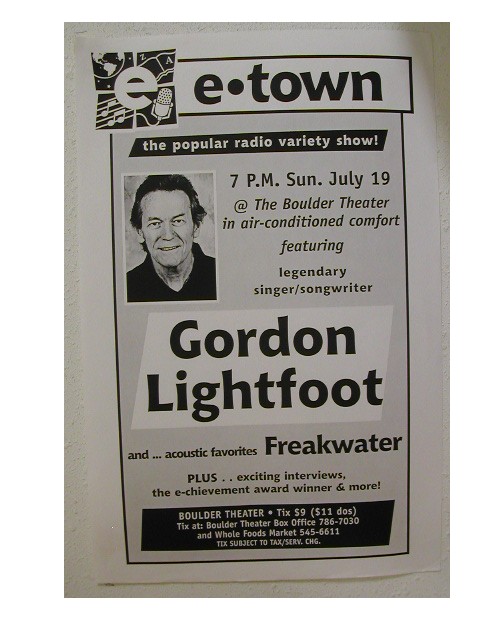 John Fowles
Its ten degrees and getting colder Down by boulder dam today
actually it is the Hoover dam near Boulder City in Nevada
see
http://www.sunsetcities.com/hoover-d...ulder_dam.html
which we saw back in April yah!!
[ August 02, 2005, 16:44: Message edited by: johnfowles ]